POOL DRAIN & CHEMICALS STARTUP
WE ARE FAMILY OWNED AND OPERATED!
POOL DRAIN & CHEMICALS STARTUP SERVICES | GILBERT, AZ
Is your swimming pool dirty and stained? Pool Draining Service – Pool professionals in the Phoenix Area recommend draining your pool every 2 to 3 years depending on chemical and mineral levels. Older pool water will have high total dissolved solids (TDS), high calcium and mineral saturation, and may be over stabilized costing you hundreds of extra dollars in chemical costs and pool problems.
Additionally, these common pool problems caused by old water will contribute to algae formation, staining, and calcium deposits in your pool. Over time, bacteria and other organic materials build up in your swimming pool's water, lessening the efficacy of the chemicals you use to keep the pool water safe for swimming. This is why pool water needs draining every two to three years. Failure to do so leads to recurring algae issues and cloudy pool water. You may also need to drain your pool after a particularly bad algae outbreak.
CALL POOL SERVICE GILBERT TODAY ABOUT YOUR NEXT POOL SERVICE PROJECT!
MORE ABOUT OUR POOL DRAIN & CHEMICALS STARTUP
If your pool water looks more like a swamp than a sparkling oasis for more than a day or two, you may need to drain it completely, scrub the walls and tiles, and refill it. Each city has its own rules regarding pool water drainage. For example, the City of Gilbert asks you to drain pool water into the community's water retention basin or into the street. Pool Service Gilbert drains your pool according to your area's guidelines. If requested, our tech then performs a chlorine wash and pool tile cleaning, or acid wash if necessary.
Next, the technician refills the pool, starts the pump to get the water circulating, and adds the right balance of chemicals. He or she then allows the pump to continue circulating before testing the water to ensure proper balance. If needed, the technician adjusts the chemicals. Finally, he or she lets you know when your pool is safe to swim in once again.
CALL 480-748-3022 TODAY FOR A FREE QUOTE!
SERVICE AREA INCLUDE THE FOLLOWING!
GILBERT AZ • CHANDLER AZ • MESA AZ • TEMPE AZ • AHWATUKEE AZ • PHOENIX AZ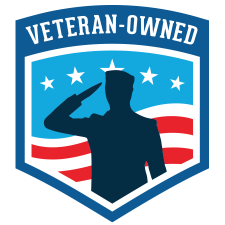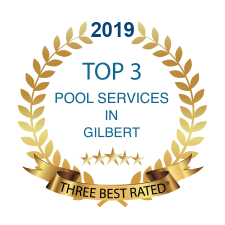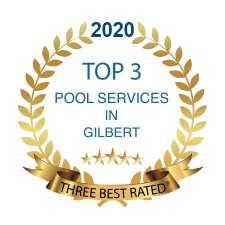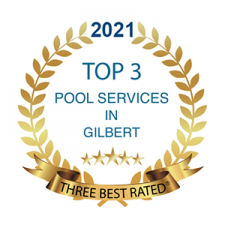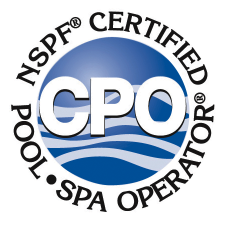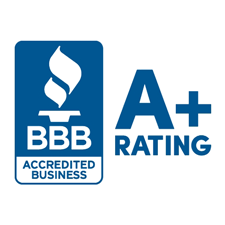 OUR PRICES ARE AFFORDABLE
OUR SERVICE IS PROFESSIONAL • WORK IS 100% GUARANTEED • CALL ANYTIME – INCLUDING WEEKENDS!