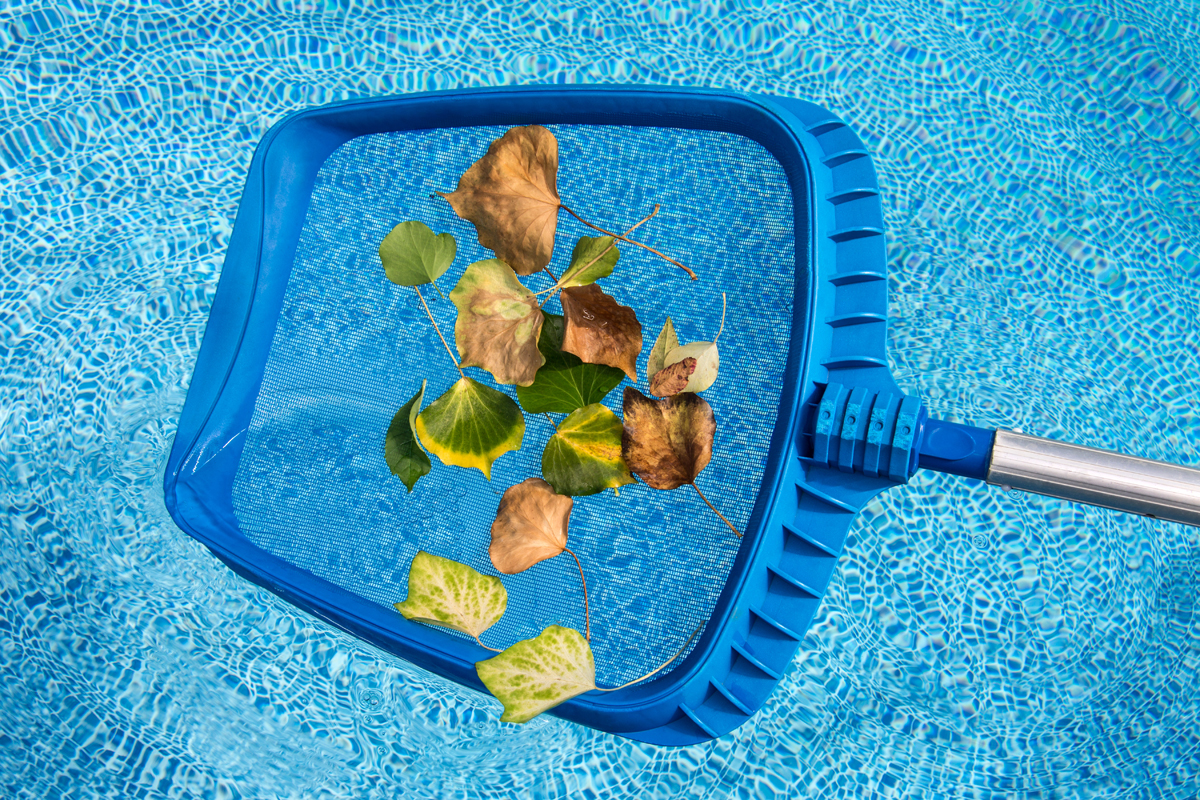 The average cost of a one-time swimming pool cleaning is $227 in the U.S. Average costs of swimming pool maintenance range from $109-$346, according to HomeAdvisor. 
Average Cost Of Swimming Pool Maintenance
A typical hourly charge for pool services will range from $75-$100, depending on maintenance needs. The average services include regular cleanings of equipment, opening, closing and winterizing of the pool area. Exact costs will depend on such factors as type of pool, size and location.
Here is a glimpse of some average pool maintenance costs today:
Weekly Maintenance: $125
Bi-Weekly Maintenance: $125
Monthly Maintenance: $115
Opening And Closing Tasks: $450
Repairs And Replacements: $400
Overall, home pool owners should expect to pay between $109-$346 in maintenance fees. 

In-Ground Vs Above-Ground Pool Costs
In general, the rate remains the same for the maintenance needs of an in-ground pool compared to an above-ground model. Professional pool services are likely to charge $75-$100 per hour. This includes pool sides and the bottom being swept with an automatic cleaner.
Above-ground pools can come with slightly lower costs, due to size. In above-ground pools, the interior is much easier to access, meaning less time is needed for labor.
Indoor Pool Maintenance Costs
The typical indoor pool will require approximately $15 worth of chemicals monthly. Beyond the chemicals, there is not much maintenance involved with indoor pools.  The cover will come with a likely cost of $30, with automatic versions costing upwards of $10,000.
Salt Water Pool Maintenance Costs
Costs of salt and chemicals will range between $70-$100 per year. Salt water pool owners should expect to pay anywhere from $200-$800 every five years for a salt cell replacement. On average, the salt cell needs to be replaced every 3-7 years.
Corrosion caused by salt will undoubtedly shorten the pool equipment's lifespan. Fortunately, you can take a few precautions, such as purchasing a zinc disk for your skimmer. Zinc disks will cost $15 each.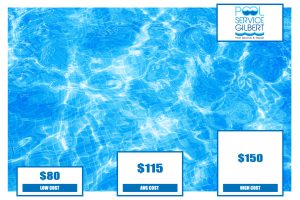 Pool Tile Replacement Costs
Pool tiles are generally priced by square footage. The national average cost of standard pool tiles is $17.50 per square foot, with costs ranging from $1-$35, according to Homeadvisor. Standard pool tiles include porcelain, ceramic and stone tiles. Meanwhile, premium tiles can cost between $35-$100 per square foot.
High-end ceramics, handmade murals and glass would all fall under the premium tile label. Ceramic is typically the cheapest pool tile material available for purchase, starting at just $ 1 per square foot. Mosaic, the highest-priced option, starts at $75 per square foot.
Pool Pump Replacement Costs
A pool pump replacement costs an average of $440, with prices ranging from $80-$800 in 2021. These price estimates do include the cost of labor, according to improvenet.com. Your pool pump is a vital component of the pool's filtration system, and as time goes on, they wear out.
On average, higher quality pool pumps should be replaced every 8 to twelve years. If you do it yourself it includes the cost of the replacement pool pump, which could run from $150 to $800 or more subject to the kind of pump. When you hire a professional, the cost includes the cost of labor, that is an added $80 to $200.
Pool Acid Wash Costs
Average pool acid wash cost is $450, with prices ranging from $400 to $500 for a pool measuring 500 square feet, according to Improvenet.com in the US in 2022. Of course, prices will vary based on location, size of the pool and the time of the year.

Weekly Pool Maintenance Costs
As stated above, weekly pool costs will range from $100-$150 per month for either weekly or bi-weekly maintenance. Weekly services will typically include testing water chemistry, checking water level, applying chemicals and emptying skimmers. 
Monthly Pool Maintenance Costs
A professional pool care expert will most likely charge $80-$150 per month, depending on the maintenance needs. Here is a look at some of the typical prices for monthly pool maintenance:
Testing The Water pH: $80
Checking Filters/Equipment: $80
Emptying Baskets/Traps: $90
Pool Brushing: $90
Robotic Cleaners Check: $90
Vacuuming: $150
Skimming: $150
Yearly Pool Maintenance Costs
Pool owners should budget for $1,200-$1,800 in yearly upkeep costs. When adding in any necessary repairs and utilities, total costs could end up in the range of $3,000-$5,000 annually. 
Pool Care In Gilbert, AZ
Pool Service Gilbert is a family-owned and operated business that has been serving the valley since 2004. We offer reliable and affordable pool services, including repairs, replacement, equipment installations and more! Our service area includes Ahwatukee, Chandler, Gilbert, Mesa, Phoenix and Tempe, Arizona. Contact us right here for your upcoming pool service needs! Call us at 480-748-3022 for more information.