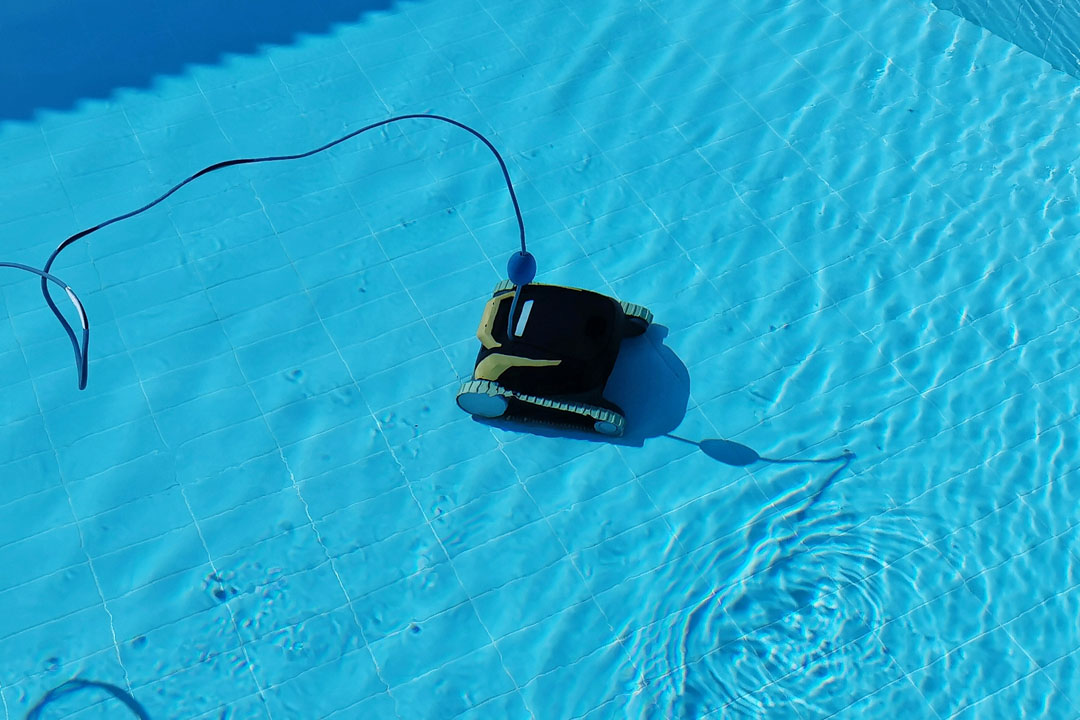 There are approximately 10.4 million residential pools in the US. Whereas swimming pools are ideal for hot summer days and backyard parties, however, they also come with some undesirable headaches. It's essential to realize common pool issues that every pool owner will face. By recognizing what to look for and how you can care for your pool correctly, you will have an immaculate swimming pool that can be appreciated all year. Here are some common pool issues you should know about, and what to do about them.
The Growing of Algae
A pool in good health should have a clear/bluish hue. But we have all seen pools that look murky, green, and totally un-swimmable. Pools that are green in color are most likely overrun with dangerous algae, which is the most typical pool issue that homeowners face. Algae usually infects pools that have chlorine levels that are too low. If your pool is starting to turn green, it's wise to hire a professional pool maintenance company to eliminate the algae. After that, you should boost the amount of chlorine you put in your pool for the prevention of future algae infection.
Excessive Chlorine
Whereas chlorine is perfect for keeping algae from growing in your pool, excessive chlorine could be just as troublesome as algae. When you get intense eye irritation or find it hard to see underwater, you might have excessive chlorine levels in your pool. The best way to know how much chlorine your pool has is by measuring it with test kits, strips and readers making sure those levels stay unchanging.
Clogged Pool Filter
The pool circulates pool water, and that circulation could be interrupted if the pool filter gets clogged. Pool filters get clogged when the pool isn't cleaned routinely. Debris such as dirt, tree leaves, insects, and can clog up your pool filter making it inefficient. When you notice the pool has a significant amount of debris than usual, check the filter. If the filter is clogged, just cleanout out the filter and clean the pool. For future prevention of filter clogs, try and clean your pool routinely and clear out any debris.
Substandard Circulation
Substandard circulation could be brought on by clogged pool filters, but also from various other issues you should have knowledge about. When you discover that your pool is not circulating correctly but the filter is clear, you might have a blown fuse or other electrical issue. One other reason the circulation is substandard could be because of a hole in the airline. When your pool airline is leaking because of holes, your pool won't circulate any longer. Hire a pool repair company right away for repairing any airline or electrical damage that's hindering pool circulation.
Say Farewell to Swimming Pool Problems!
Do not let your swimming pool become un-swimmable during the hotter months. Take preventive measures and realize when to acknowledge common pool issues.
Pool Service Gilbert
Pool Service Gilbert is a family-owned and operated business that has been serving the valley since 2004. We offer reliable and affordable pool services, including cleaning, replacement, repairs, equipment installations and more! Our service area includes Ahwatukee, Chandler, Gilbert, Mesa, Phoenix and Tempe, Arizona. Contact us right here for your upcoming pool service needs!
More Articles About Pool Care