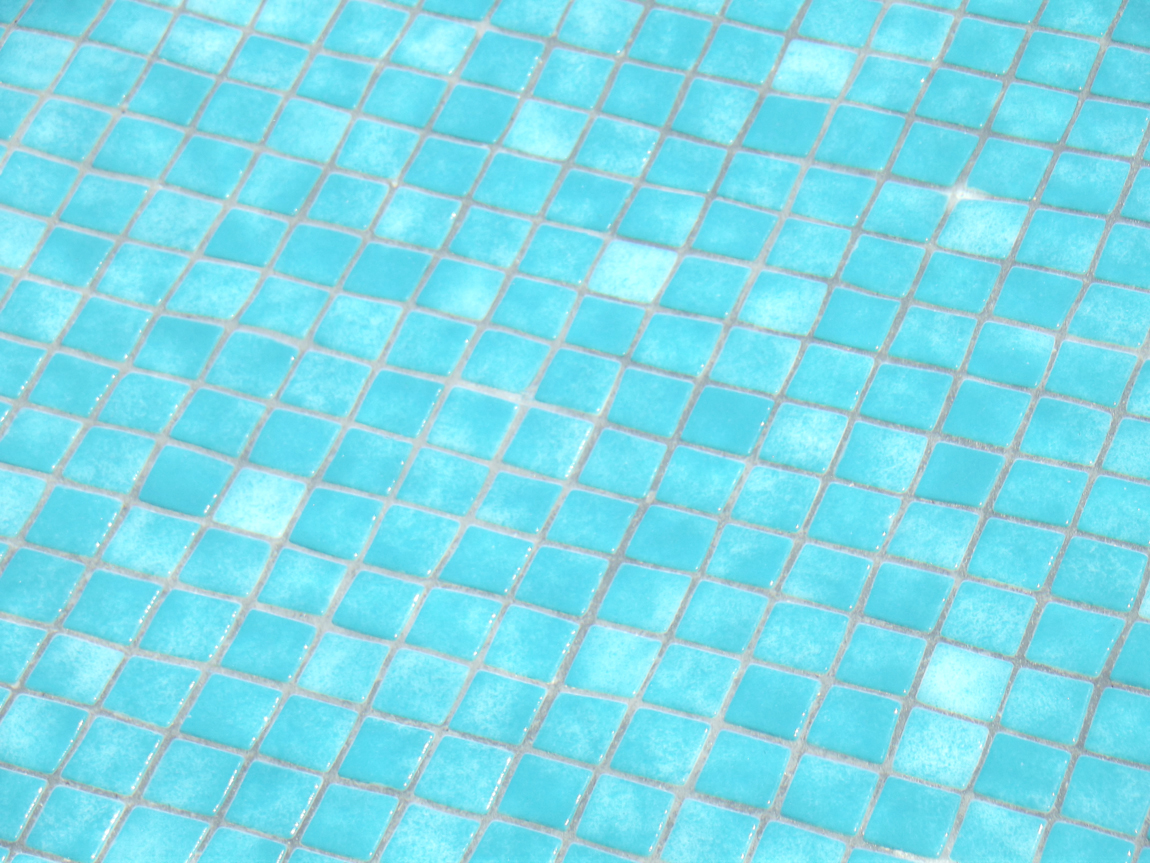 If you are searching for "pool tile replacement," then this post will serve as your guide! Pool Service Gilbert is here to offer tips on when to retile your pool and give estimates on overall costs of any tiling or retiling projects. 
Replacing Pool Tiles
Most of the signs of pool tile wear and tear will be obvious. First, if you ever begin to notice that your tiles are simply falling off the pool walls, then it is time to replace the tiles. You may see white deposits developing along the tiles. The first step to remedy this issue may be to acid wash the pool. You can either do this yourself or call a professional service for the job. If the white deposits remain, though, then you need to replace the tiling.
Even if the pool tiles are not falling off the walls, any chips or cracks are reasons enough to get new tiles. It's possible for the tiles to lose color over time. This is another sign to get them cleaned or replaced altogether. It doesn't just mean these tiles will turn white with deposits. Tiles could become discolored and appear brown or green. Replace the tiles when you notice any of these four common issues. 
Types Of Pool Tiles
These are the main types of pool tiles used by homeowners currently:
Pool Tile Replacement Cost
Pool tiles are generally priced by square footage. The national average cost of standard pool tiles is $17.50 per square foot, with costs ranging from $1-$35, according to Homeadvisor. Standard pool tiles include porcelain, ceramic and stone tiles. Meanwhile, premium tiles can cost between $35-$100 per square foot. High-end ceramics, handmade murals and glass would all fall under the premium tile label. Ceramic is typically the cheapest pool tile material available for purchase, starting at just $ 1 per square foot. Mosaic, the highest-priced option, starts at $75 per square foot.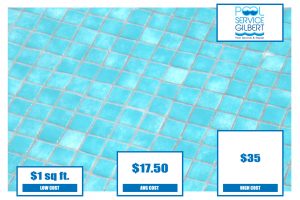 So how much does it cost to tile or retile an entire pool? The typical range in the U.S. in 2021 is $2,000-$70,000, depending on how large the pool is. Pool tiling will cost an average of $15,000, but high-end materials and a large pool area will only increase the total cost. Installation of tiles can cost as much as $5,000.

Common Pool Tile Problems
A pool in good health should have a clear/bluish hue. But we have all seen pools that look murky, green, and totally un-swimmable. Pools that are green in color are most likely overrun with dangerous algae, which is the most typical pool issue that homeowners face. Algae usually infects pools that have chlorine levels that are too low. If your pool is starting to turn green, it's wise to hire a professional pool maintenance company to eliminate the algae. After that, you should boost the amount of chlorine you put in your pool for the prevention of future algae infection.
Whereas chlorine is perfect for keeping algae from growing in your pool, excessive chlorine could be just as troublesome as algae. When you get intense eye irritation or find it hard to see underwater, you might have excessive chlorine levels in your pool. The best way to know how much chlorine your pool has is by measuring it with test kits, strips and readers making sure those levels stay unchanging.
Pool Cleaning In Gilbert, AZ
Pool Service Gilbert is a family-owned and operated business that has been serving the valley since 2004. We offer reliable and affordable pool services, including green pool cleaning, acid washing, repairs, equipment installations and more! Our service area includes Ahwatukee, Chandler, Gilbert, Mesa, Phoenix and Tempe, Arizona. Contact us right here for your upcoming pool service needs!
More Articles About Pool Care