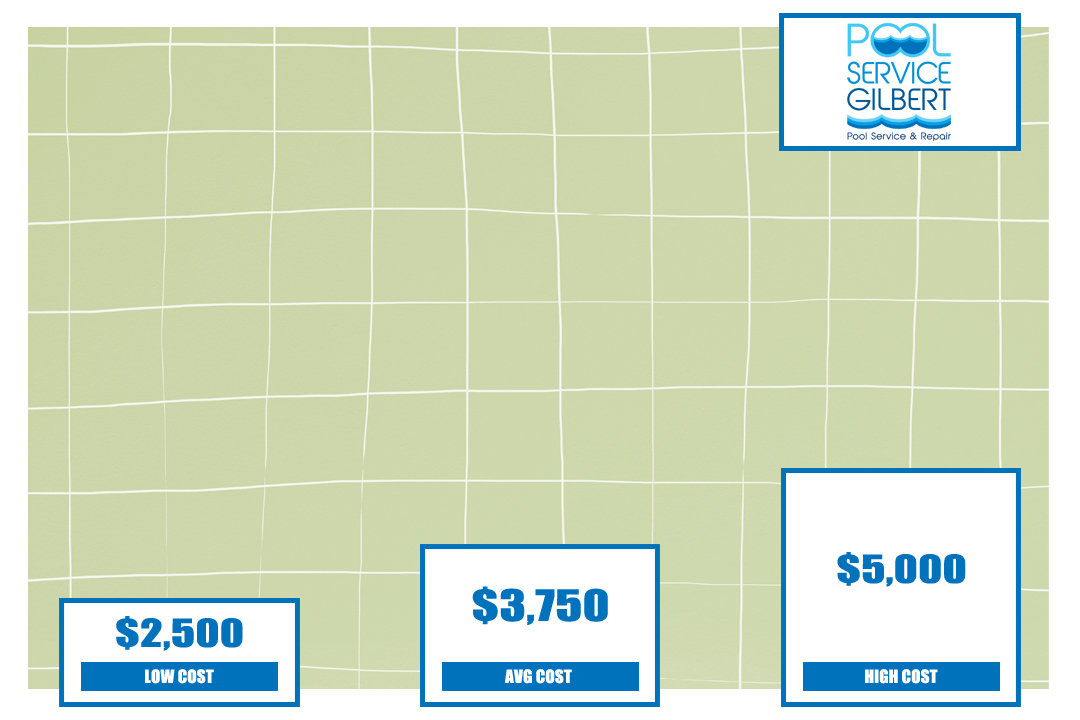 An in-ground pool tile replacement typically costs between $2,500-$5,000.
Pool Tile Replacement Cost
A pool tile replacement involves replacing the individuals tiles as well as any coping stones in a pool. A homeowner should expect to pay an average of $3,750 for a full pool tile replacement.
The exact pool tile replacement cost will very much depend on type of tile desired and size of the pool. The standard cost to retile a pool is $25 per square foot. Generally, the overall cost will come with an additional $150 per skimmer.
When Is It Time To Replace Pool Tiles?
Here are the main reasons why homeowners choose to replace their pool tiles:
When tiles begin falling off pool walls.
Pool tiles are noticeably chipped or cracked.
The pool tiles are discolored.
The pool tiles feature white deposits that cannot be acid washed.
Pool Tile Replacement Options
In addition to standard blue tiles, there are many different pool tile replacement options. Some pool tile options include:
Stone pool tile.
Ceramic pool tile.
Glass pool tile.
Porcelain pool tile.
Handmade pool tile.
Glazed pool tile.
Mural pool tile.
Custom pool tile.
Pool Care In Gilbert, AZ
Pool Service Gilbert is a family-owned and operated business that has been serving the valley since 2004. We offer reliable and affordable pool services, including repairs, replacement, equipment installations and more! Our service area includes Ahwatukee, Chandler, Gilbert, Mesa, Phoenix and Tempe, Arizona. Contact us right here for your upcoming pool service needs! Call us at 480-748-3022 for more information.