How To Clean Pool Tile With Vinegar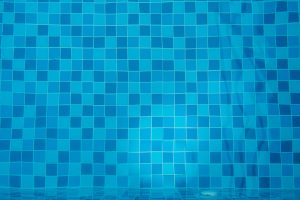 If you are searching "how to clean pool tile with vinegar" for your backyard pool, then Pool Service Gilbert is here to help!
Pool Tile Cleaning
Dirty pool tiles covered in calcium will make your pool unsightly. Here are a few of the best cleaning methods to use for your pool tiles:
Pressure Washer
Vinegar
Baking Soda
Pumice Stone
Tile Grout
How To Clean Pool Tile Using Vinegar
Using vinegar is a great way to remove any calcium deposits from your tiles. However, the one drawback to using vinegar is this process can take longer than other cleaning methods.
Begin the process by heating a towel/rag in the microwave before applying vinegar. Molecules in the vinegar will react with calcium, which slowly separates the deposition of calcium from the pool tiles.
Types Of Pool Tiles
These are the main types of pool tiles used by homeowners currently:
Mosaic
Glass
Ceramic
Stone
Porcelain
Handmade
Mural
Custom
Glazed
Common Pool Tile Problems
A pool in good health should have a clear/bluish hue. But we have all seen pools that look murky, green, and totally un-swimmable. Pools that are green in color are most likely overrun with dangerous algae, which is the most typical pool issue that homeowners face.
Algae usually infects pools that have chlorine levels that are too low. If your pool is starting to turn green, it's wise to hire a professional pool maintenance company to eliminate the algae. After that, you should boost the amount of chlorine you put in your pool for the prevention of future algae infection.
Whereas chlorine is perfect for keeping algae from growing in your pool, excessive chlorine could be just as troublesome as algae. When you get intense eye irritation or find it hard to see underwater, you might have excessive chlorine levels in your pool. The best way to know how much chlorine your pool has is by measuring it with test kits, strips and readers making sure those levels stay unchanging.
Pool Service Gilbert In Arizona
Pool Service Gilbert is a family-owned and operated business that has been serving the valley since 2004. We offer reliable and affordable pool services, including repairs, equipment installations and more! Our service area includes Ahwatukee, Chandler, Gilbert, Mesa, Phoenix and Tempe, Arizona. Contact us right here for your upcoming pool service needs.
More Articles About Pool Care