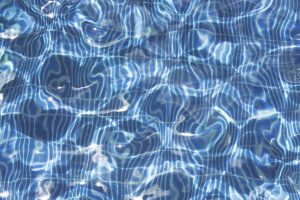 If you are searching "how to clean pool tile" for your backyard pool, then Pool Service Gilbert is here to help!
Pool Tile Cleaning
Dirty pool tiles covered in calcium will make your pool unsightly. Here are a few of the best cleaning methods to use for your pool tiles:
Pressure Washer
Vinegar
Baking Soda
Pumice Stone
Tile Grout
How To Clean Pool Tile With A Pressure Washer
You can use a pressure washer to clean your pool tile, but you must make sure you are using the right media to blast away the calcium. First, find out what kind of tile your pool features, then you'll know what type of media to use for the task. It is possible to crack or even ruin your tiles when using the wrong media. Re-tiling your pool is much more expensive than cleaning with a pressure washer.
How To Clean Pool Tile Using Vinegar
Using vinegar is a great way to remove any calcium deposits from your tiles. However, the one drawback to using vinegar is this process can take longer than other cleaning methods. Begin the process by heating a towel/rag in the microwave before applying vinegar. Molecules in the vinegar will react with calcium, which slowly separates the deposition of calcium from the pool tiles.
How To Clean Pool Tile With Baking Soda
When using baking soda to create a paste mixing a proper amount of baking soda and water, you can remove stains in your pool. With a sponge or cloth, spread the paste on the pool tiles. Put the mixture in a spray bottle and distribute the mixture this way, if preferred. Then rinse the mixture off the tiles with a clean cloth/sponge and warm water.
How To Clean Pool Tile With Pumice Stone
A pumice stick can work wonders to scrub off the last few bits of calcium in areas that a scraper can't reach. Always test the pumice on a low key area of the tile first, although it is generally safe to use this for cleaning.
How To Clean Pool Tile Grout
Mixing baking soda with water will make a paste that can clean your pool tile grout. Get a cloth/sponge wet with warm water and then use the paste for cleaning. If needed, use a toothbrush to get between tiles to clean the grout. Rinse well with a clean cloth/sponge when finished.
Pool Service Phoenix
Pool Service Gilbert is a family-owned and operated business that has been serving the valley since 2004. We offer reliable and affordable pool services, including repairs, equipment installations and more! Our service area includes Ahwatukee, Chandler, Gilbert, Mesa, Phoenix and Tempe, Arizona. Contact us right here for your upcoming pool service needs.
More Articles About Pool Care