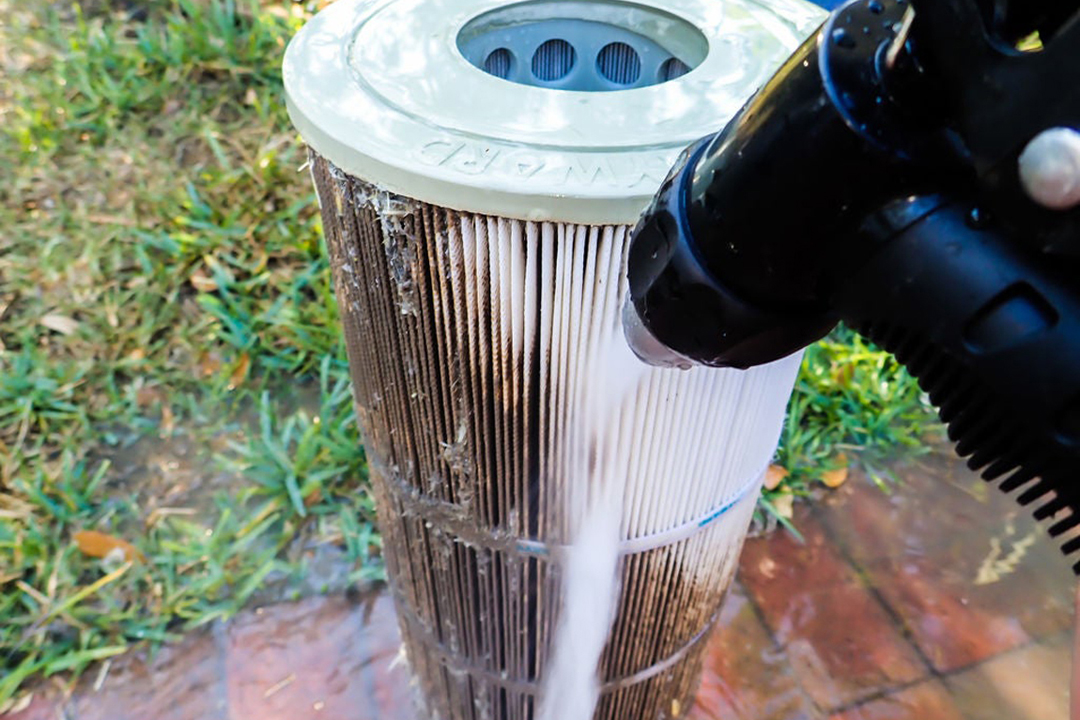 If you are searching for "what size sand filter do I need for my above ground pool," then this post is for you! The size of the sand filter is very much dependent on pool size and shape. Let's take a look at how one should go about choosing and cleaning a filter.
What is the Correct Size Pool Filter for My Above Ground Pool?
When deciding on a pool filter for your above ground pool swimming pool, a useful tip is to pick one that is at least 1 sq. ft. for a 10,000-gallon pool capacity.
For instance, a 16" sand filtered system has a 1.55″ sq. ft filtered area, making it ideal for a 15,000- gallon pool.
What Are Recommended Pool Pump Sized For My Above Ground Swimming Pool?
Round above ground swimming pools:
Swimming pools up to 24 ft. around, a 1 horsepower pool pump is needed.
Swimming pools over 24 ft. around, a 1.5 horsepower pool pump is needed.
Oval above ground swimming pools:
Oval swimming pools up to 15 × 30 ft., a 1 horsepower pool pump is needed.
Oval swimming pools over 15 × 30 ft., a 1.5 horsepower pool pump is needed.
Cleaning Your Sand Filter
1. Preparing to Backwash
Check your pressure gauges.
Turn off the pump (and circuit breaker switched off.
Change the setting on your pool filter valve.
Position your waste hose.
2. Backwashing the Filter
Run the pump for two minutes.
Watch the sight glass.
Turn the pump back off.
3. Performing a Final Rinse
Switch to the "rinse" setting.
Return to the "filter" setting.
Check your gauges again.
Pool Service Gilbert
Pool Service Gilbert is a family-owned and operated business that has been serving the valley since 2004. We offer reliable and affordable pool services, including filter cleaning, repairs, equipment installations and more! Our service area includes Ahwatukee, Chandler, Gilbert, Mesa, Phoenix and Tempe, Arizona. Contact us right here for your upcoming pool service needs! Call us at 480-748-3022.
More Articles About Pool Care